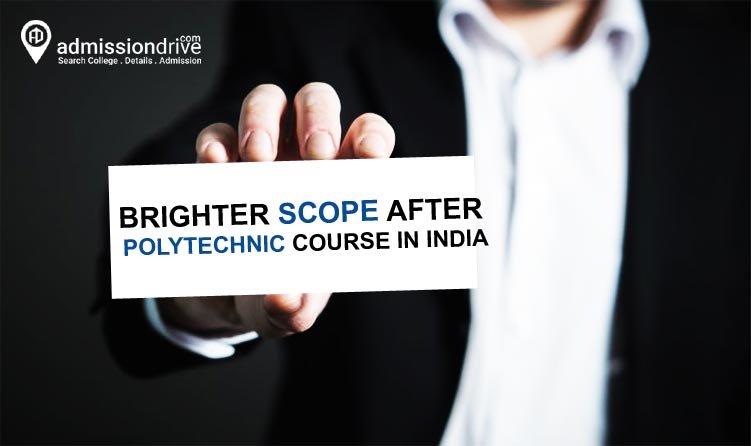 If you 're one who become interested for Polytechnic Admission but still have confusion about Scope after Polytechnic in India. This write-up will clear your all doubts for the Polytechnic Education and its scope. As of now, we're going to describe all the features in a short time (5 min to read). Polytechnic is a right course for the candidates who want to start engineering course earlier just after 10th education. See the how Polytechnic course is the best course and how it helps to make brighter career after completing the course.
Job Opportunities
Nowadays, government and private organization hire diploma holder candidates, few area specially computer, mechanical, civil and electrical engineers are much needed in the industry. So we can say that Polytechnic course has a brighter career opportunity but you all need to be more dedicated towards education.
Ease to get higher education
A diploma holder of engineering stream are allowed to take direct B.Tech admission in India.
You must know
Top Polytechnic College in Delhi
Top Polytechnic College in Delhi NCR
Top Polytechnic College in Haryana
Top Polytechnic College in Rajasthan
Top Polytechnic College in Kolkata
Top Polytechnic College in Mumbai
Career Option

Future Demand
Summary
Conclusion once you have done the course in any branch of Polytechnic that will support to get job in the industry as well as in Government organization.