About US
Admissiondrive.com was launched by JAP INFO INDIA Delhi based firm for the purpose to provide the India's leading Colleges/Institutes/Universities and other information which relates to education.
Our search engine is too user friendly to get any information with regards to education entrance exam to admission process. We are curious to make innovative tool which can help students in many form.
Admission Drive Features
Students can choose college nearb.y
Alumni /Students can write review and can rate the college for educational quality.
Latest admission news will be provided on this website.
5000+ colleges are listed across India and adding process to be continued.
Students can ask questions related to any confusion for admission or career planning.
Almost all information's are available of the colleges.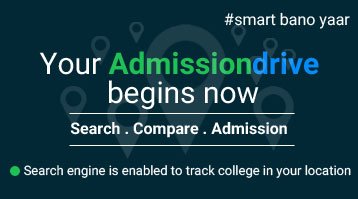 Student's Questions