BCA (Bachelor in Computer Application)
Eligibility
12th/ Diploma
Fees
50000/- 150000/-
per year
BCA Admission Open 2018, know your eligibility
Updated on March 4, 2018
Bachelor in Computer Application (BCA) admission is open, the aspirants who're are trying to BCA Admission 2018 in the best college may find the rich context here and it'll help to choose the Top BCA College across India. Before admission into BCA, candidate must know about BCA Courses and its eligibility, in other word, we can say that every aspirant should know what's the scope after BCA? So let's dive into the article and spot the course.
About BCA (Bachelor in Computer Application)
Bachelor in Computer Application or BCA is an undergraduate three year degree level course in computer applications. As per huge demand of IT industry not in India but also across the world students are choosing the BCA course. After completing the course students might go for next level education i.e. MCA. Else they can find the job in Software industry.
There are two options for BCA education one is regular basis education and second one is online (Distance) education. Know the difference between BCA regular education and Distance education.
BCA regular education: Regular education in BCA student need to attend regular class to study at least students need to appear 75% in the class.
BCA Distance Education / Correspondence: The Universities / college / Institutes offer distance education and the institutions provide material for the study.
What's a student is taught in BCA?
A BCA course contains subjects like database, networking, and data structure, core programming languages like C, C# and java.
Career Opportunities / Scope after BCA
Once the student have completed the BCA course they may get too much job opportunity for the and can apply in networking, software programming and testing filed.
Eligibility
Once you have decided to do BCA (Bachelor in Computer Application) course, few points you need to know that is eligibility for BCA course. Check your eligibility if it's matched then you can get admission in BCA course for 2017 session.
Citizenship: Indian
Marks: 50%
Minimum Qualification: 12th in Physics, Mathematics and Chemistry (Math should be compulsory subject.)
Age: 17 years (age limitation might vary and its depends upon college/university/institutions criteria)
Admission Process: Admission criteria of BCA is defined into two groups direct BCA admission and merit based.
BCA course Fees
Look, fees for the BCA course varies college or universities wise but Rs. 55000/- 100000/- per annum is fees for the course in India.
Relevant Question answers
Q. Can I get direct admission in BCA?
Ans. It's one of the most frequently asked by the students; yes direct BCA admission can be taken in India.
Q. If I scored below 50% in 12th, am I eligible to BCA Admission?
Ans. Yes, but only few colleges can give you the opportunities to BCA admission.
Q. I have done my 12th with Physics, Chemistry and Biology, Can I do BCA course?
Ans. No, Sorry but as per rule you're not eligible for BCA course.
---
You May Also Like;
Top BCA Colleges in Delhi NCR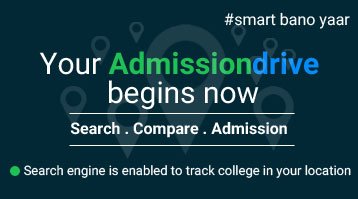 Student's Questions